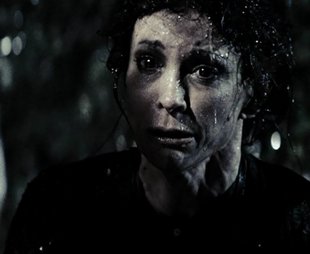 Having missed my opportunity to meet the original Pamela Voorhees from the first Friday the 13th, played by Betsy Russell (although I did secure an autograph as seen here), I was disappointed when Nana Visitor, who reprised the role in the 2009 reboot cancelled her appearance at the Fall 2015 Chiller Theatre show. But never fear! Or maybe you should fear; after all she is Pamela Voorhees. But seriously, I quickly got another chance for a meeting when she did in fact show up for the next Chiller Theatre show on April 23, 2016. 
My main interest in Nana Visitor was her role in Friday the 13th, but of course she had other roles too. Unfortunately the key one was the role of Major/Colonel Kira on Star Trek: Deep Space Nine, which naturally caused her to be a bit pricier than I would have liked for the average Friday the 13th co-star.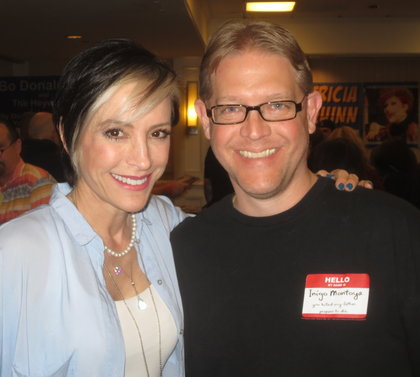 But it certainly wasn't enough for me to bypass her. After all, in addition to being Jason's mother, she had also appeared in sitcoms like Hooperman, Frasier, Night Court, Doogie Howser M.D., According to Jim, and Empty Nest, not to mention dramas such as MacGyver, Knight Rider, Highway to Heaven, Hunter, and In the Heat of the Night.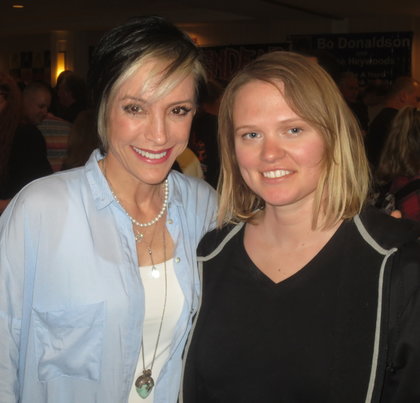 Those credits alone merited shelling out the $20 for a photo op, but were not enough to justify an autograph under the new Brad celebrity policies. So I got a picture, and she was nice enough to do a free one with Carolyn for good measure. Clearly she had a good head on her shoulders.
Celebrities of the Spring 2016 Chiller Theatre show will continue…