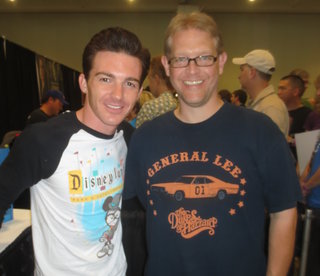 Sometimes I absolutely relish the little ironies of my uniqueness. The way actors usually work their way to stardom is start out making brief little appearances in such productions as commercials, music videos, maybe the occasional sitcom, and then they start getting meatier and meatier roles, and then work their way into something really famous, especially these so-called genre shows that can be found on cable channels that I don't even get. That's how it usually  happens. But I work in complete reverse. The celebrity has already achieved this fame and as I browse their filmography, I start at the beginning after breezing back their current starring roles and look for the little obscure appearances that they may have done in some of my favorite TV shows or films that have stood the test of time.
Like for instance, Drake Bell. Apparently, he's best known for his starring roles on a pair of kids shows on Nickelodeon: The Amanda Show and its spin-off Drake & Josh (in which I'm guessing he is the Drake). I guess it is this popularity that shot him up the ladder and caused him to command $30 for a table photo op when he appeared at the Wizard World convention in Nashville on September 26, 2015.
But for me, I'll always know this twenty-something for his appearance at age 12 in the Seinfeld episode The Frogger, where he played the video-game obsessed Kenny. And this is not to discount his other sitcom appearances in the likes of Home Improvement (his first role), Men Behaving Badly, The Drew Carey Show, or Caroline in the City. And then there were a few assorted cool film appearances like in Jerry Maguire, High Fidelity, and the new Yours, Mine and Ours. But after that… who cares?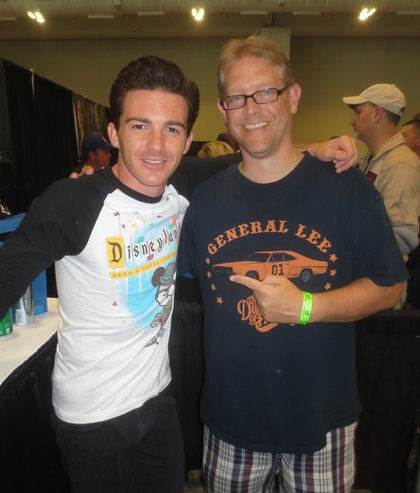 He may roll back around and head up a new sitcom or become the next Leonardo DiCaprio for all I know, but for now, he's Kenny, player of Frogger.
Celebrities of the 2015 Nashville Wizard World convention will continue…