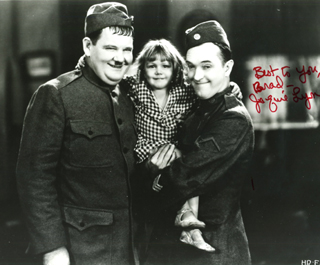 I was excited about a lot of things when I headed to Las Vegas during the Summer of 1992, but there wasn't anything about the trip that excited me more than to get to meet Jacquie Lyn. For as many years as I had been a Laurel and Hardy fan, I had longed to find out whatever had happened to this young actress, who was featured very prominently in the 1932 Laurel and Hardy feature film Pack Up Your Troubles, and had starred in two Our Gang shorts Birthday Blues and Free Wheeling. In fact, I wasn't the only one looking for her.
I was a little bit out of the loop from the Sons of the Desert in 1992, as the Towed in a Hole Tent, of which I was a 12-year member, had become inactive and I wasn't even getting the official publication any longer. I had to rely on my friend Bob to get me the convention registration materials and pass on pertinent info. A few weeks before the convention, he did just that. It seems that Jacquie Lyn's son had bought her a copy of the VHS tape for Pack Up Your Troubles and on that video included some home movies of Jacquie Lyn playing with Stan's daughter Lois. Lois had narrated the video and had mentioned that we were looking to find out whatever became of her. She had proven most difficult to locate, as her actual name of Jacquelyn Dufton was unknown at the time.
Jacquie, who was now married and going by the name Jacquelyn Woll responded by sending a note to the address provided. This belonged to my friend Dwain Smith, Corresponding Secretary of the Sons. An invitation was extended to have Jacquie as a guest at the convention and she accepted.
I couldn't wait to have the photo from Pack Up Your Troubles, which had long hung on our wall, autographed by the one and only Jacquie Lyn. I met up with her the first night of the convention, Sunday, July 12. I found her to be completely down-to-earth and friendly. She didn't have any airs about her. And why should she? She had retired from the movie business at the age of four. I asked her to become an honorary member of my new tent and she accepted… and remained until her death in 2002.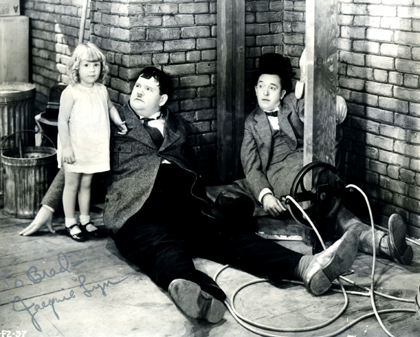 This photo hung on our wall for years, and I was pleased to finally get it signed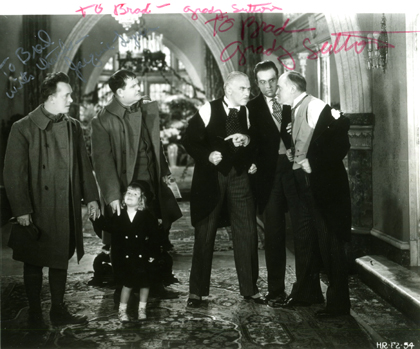 She also signed this photo that Bob had previously gotten signed by Grady Sutton for me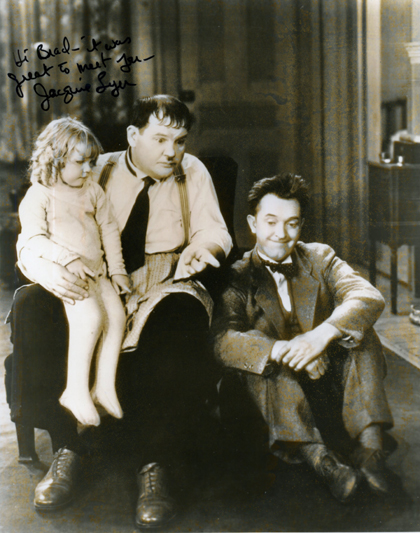 A greeting that came out of our first meeting, This one currently hangs on my basement wall.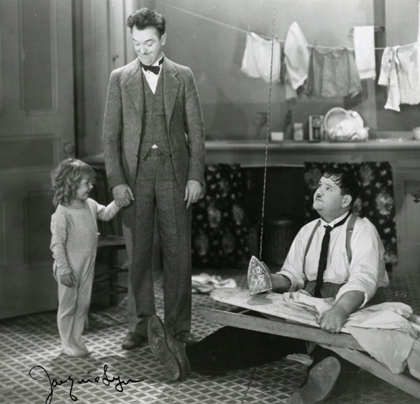 More troubles from Pack Up Your Troubles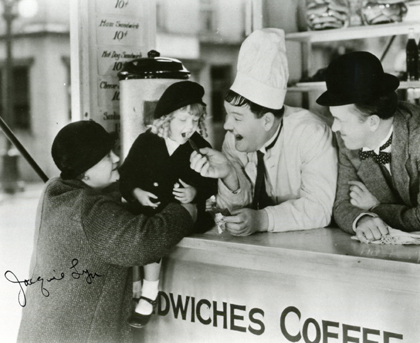 Mary Gorden joins Jacquie, Babe, and Stan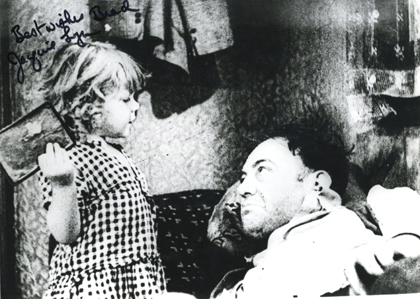 A brutal scene with Rychard Cramer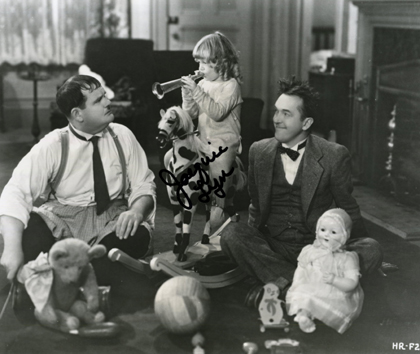 Nice publicity still of a scene that never appeared in the film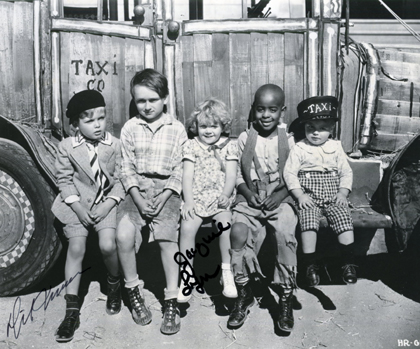 Jacquie as she appeared in the Our Gang, along with Dick Moore (who has also signed the photo), Kendall McComas, Stymie Beard, and Spanky McFarland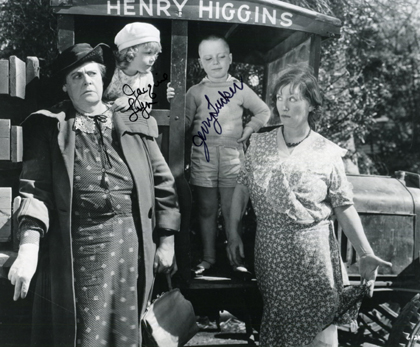 Jacquie Lyn and Jerry Tucker signed this great photo from Prosperity with Marie Dressler and Polly Moran for me in 1994
In the intervening years, we exchanged a few letters, one of which was a through-the-mail interview – which I would print in issue #4 of  my newsletter Dante's Info (to be seen later). She also signed several additional photos for me through the mail. Despite the fact that subsequently was a special guest at the 1994 Sons convention as well, I only ever got one photo with her. This was taken during our first meeting on July 12. Since the photo was obviously rather blurry, I'm still kicking myself for not getting a better photo when we met again that year.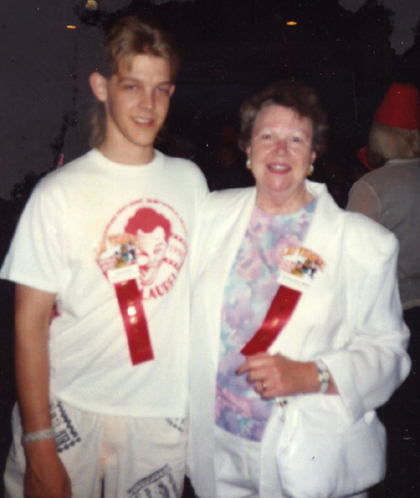 The first time I met Jacquie Lyn in Las Vegas on Sunday, July 12, 1992
But overall, I feel extremely blessed to have gotten the chance to meet Jacquie Lyn. There was a day when we had no idea where she was, or if I'd ever get such an opportunity to meet her, but I had already repeatedly enjoyed her performance in the films. And once again, that's all we can do now.
Celebrities of the 1992 Las Vegas Sons of the Desert convention will continue…