I'm never really sure if people are as impressed as I think they should be when I tell them that I once met the original "Buckwheat." The date was Thursday, July 31, 1980 and the event was the Our Gang Mixer in the Sierra Room of the Los Angeles Hilton at the Hollywood '80 Sons of the Desert convention. All I had with me at the time was my little blue autograph album so this is what I had him sign. You might say that as far as I'm concerned, meeting Buckwheat is one of my personal claims to fame. So bear with me as I relay the details just one more time…
William "Buckwheat" Thomas, of course was one of the most famous of all of the Little Rascals, appearing in 93 of the Our Gang comedies. He was made even more notorious by Eddie Murphy's portrayal of him on "Saturday Night Live" in the mid-1980's. The reason that it is so rare to have met Buckwheat is that he only made one single Sons appearance and this was it. Outside of this, he only made one additional known appearance at a Los Angeles greeting card shop. Needless to say, he was far removed from the public spotlight when he passed away unexpectedly on October – just ten weeks after I met him.
Being only eight, I was quite naive in thinking that all of the celebrities of Hollywood '80 would be accessible for the entire duration of the convention, when in fact, many of them only appeared for one night. This was the case with Buckwheat. So although later I purchased a nice postcard with his image – the one seen above – I never had the opportunity to have him sign it or any other photo. Also unfortunate was that I never got my picture taken with him either.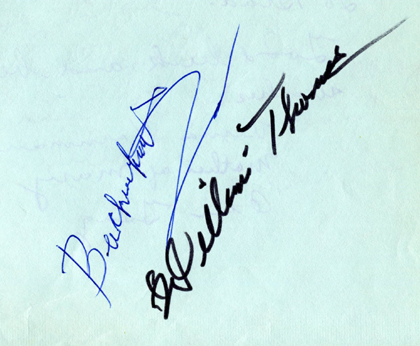 The good news is that I do have a rather distinct memory of meeting him since I did something quite unusual. After I had waited in line to have him sign my album, I abruptly walked away and re-entered the end of his queue. As I approached him for the second time, I asked him if he might sign his real name. He obliged and I ended up with what is probably a one-of-a-kind memento: a single page with his real name and his character name, each signed in a different pen! Also good news was that my Dad did take a picture of Buckwheat while I was standing nearby waiting in line – I'm just not in it.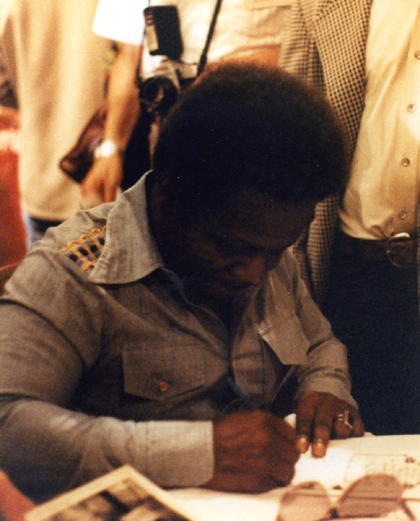 Twenty-four years later at the Columbus Sons convention of '04, Chicago Bacon Grabbers Tent member Alan Garfield was selling off some of his autograph collection. One of the items was an autographed picture of Buckwheat that had actually been signed at Hollywood '80. I snapped it up (for only $100) faster than a speeding locomotive. I'm eternally grateful that not only do I now own a signed picture of Buckwheat (below), but it was most likely signed within the same hour that I met him. Could it be karma?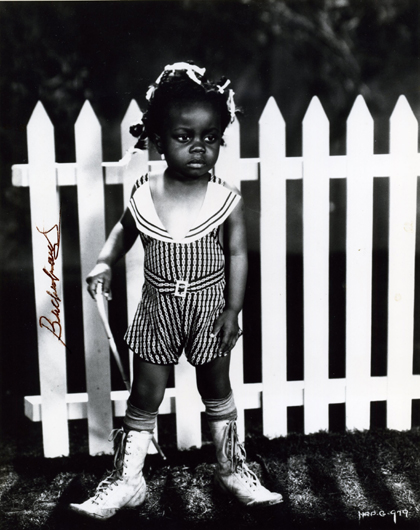 Hollwood '80 autographs will continue…