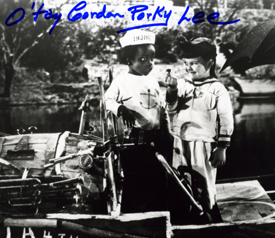 The last chance I got to spend time with Gordon "Porky" Lee before his passing in 2005 was at the Sea-Tac Sons of the Desert convention in the Summer of 2000. Although it was the second time I had met him – the first being in Minneapolis in 1996 – I still was thrilled enough to purchase an additional four photos to have him autograph for my collection. Knowing his affinity for beer, I opted to keep my streak going, and treat him to one from the cash bar as I previously had on the occasion of our first meeting. As a hardened drinker and smoker, Porky was less appealing as an adult than he was as a child, but still a very nice and friendly man nonetheless.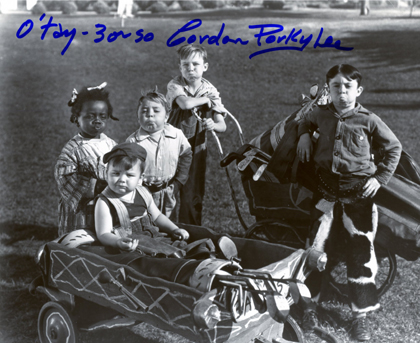 "3 or so" refers to a line of dialogue from the Our Gang film Rushin' Ballet – It was Porky's reply when Spanky asked him how old he is.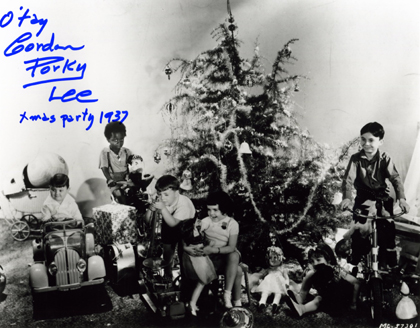 Porky didn't remember a lot about his Our Gang days, but he did remember getting this kiddie car for Christmas in 1937…and getting to keep it!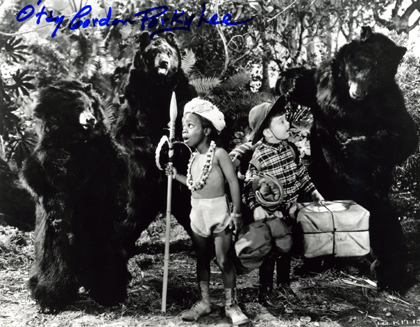 Porky was quick to point out that, although he adored Buckwheat, the line "O'TAY!" was actually spoken by him rather than Buckwheat.
As a two-year old, he was one of my favorites of the gang: a short, soft-spoken, unassuming little kid. As an adult: he was sharp, deep-voiced, and pretty darn tall. Naturally, since he was so young during his time in the Our Gang, he had relatively few memories of his short-lived film career. In fact, it was not until the mid-1980's when he chose to embrace his past life at all. For years, he wanted nothing to do with embracing his years as a film star, so I had written him off as an elusive and untouchable Our Gang alumnus. This was one reason that I am so grateful that I did in fact get to meet Porky and obtain his in-person autographs on two occasions.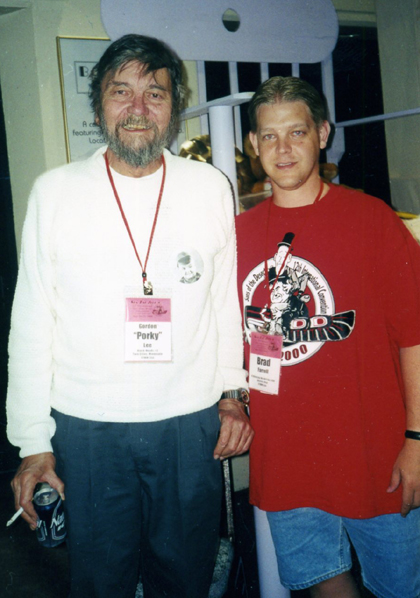 Smokin' and drinkin' with Porky. Life couldn't get much better.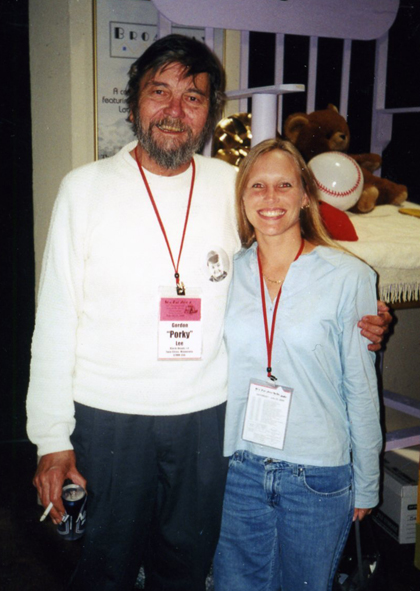 Denise meets the Porkster
Return to the 2000 convention here…
Continue with 2000 here…