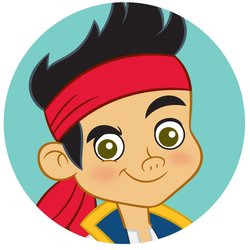 The most intriguing thing to me about current Disney TV animation is that one of my best friends David works on many of the shows. One of the shows that he worked on was Jake and the Never Land Pirates on Disney Junior. Obviously most of these shows are geared toward children which would explain my lack of interest. However this one has elicited more interest than normal as both my nephew Adam and grandson Silas both were into it, and David has passed on several pieces of memorabilia to them related to the show. 
In that regard, I thought it would be kind of cool to meet the kid who did the voice of Jake, even if he was younger than some of my pairs of socks. It's true that there have actually been five different young men at this point who have provided the voice, but the one I met at the FandomFest event in Louisville, Kentucky on July 30, 2016 was the original kid who started with the first episode and continued on for 40 of the first episodes (approximately one-third of the current output). Since the show is still going on, who knows how many voices they'll go though, but in any case Colin Ford was the original.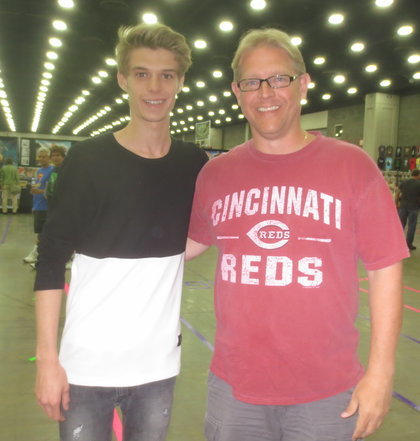 Fortunately Colin has also done some other things that sparked my interest, mainly a part in the Smallville episode Ageless. Among his other work of somewhat noteworthiness were parts in Dumb and Dumberer: When Harry Met Lloyd (okay, that's a stretch), We Bought a Zoo, Under the Dome, Supernatural, and occasional voices in Family Guy.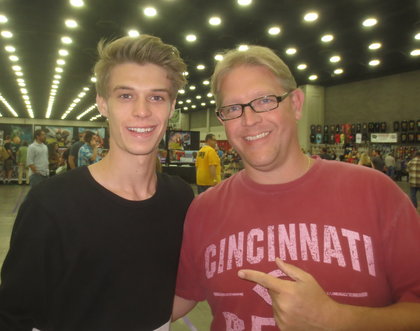 Not the most expansive resume in the business, but my interest mostly clung to his voice portrayal of Jake, who has become sort of an iconic character to some kids I love. It wasn't enough so to purchase an autograph, but I did lay down $20 for a photo with him.
Celebrity encounters from the 2016 Louisville FandomFest will continue…