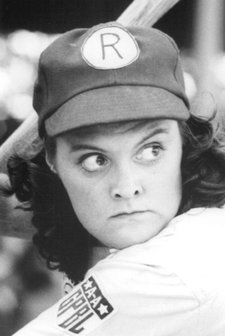 I was excited to meet Megan Cavanagh when she appeared at the Hollywood Show on July 9, 2016. In the past, I have been similarly excited to meet cast members of important shows to me, only to find that they didn't bring any photos along of said show. In a couple of cases, this caused me to bypass them altogether. This wouldn't happen now as I'd simply go for the photo op. But fortunately that wasn't the case here. Megan's claim to fame to most fans was the fact that she portrayed Marla Hooch in the successful 1992 film A League of Their Own. Then she reprised the character when the series got its own TV sitcom with the same title.
That's all well and good, but my main interest was what she did during the brief time between the two. As a hyper-fan of Bob Newhart, I enjoyed his series Bob just about as much as I had enjoyed his previous two sitcoms. Although it never quite caught on even when it was completely re-tooled during the second season, I found both seasons very funny.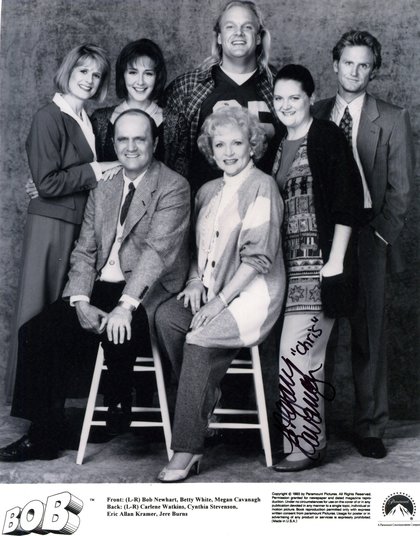 Megan Cavanagh wasn't brought in until the second season during which she played sarcastic bookkeeper Chris Szelinski. Sadly the show was cancelled after eight episodes. Sad for me… sad for her. And she said as much. When I told her how much I enjoyed the series, she told me what a disappointment it was when it was cancelled. After knowing what a rousing success Bob's previous two series were, she was assuming that she was set with a regular role for quite some time.
It was really cool getting to meet one of the main cast members of the show, because while to everyone else, it was a brief failure, I've seen these episodes so many times that to me they are a rousing success. She also had a few other sitcom connections: a recurring role in Home Improvement, plus appearances in Friends, Roseanne, Will & Grace, and Just Shoot Me, not to mention The West Wing and ER.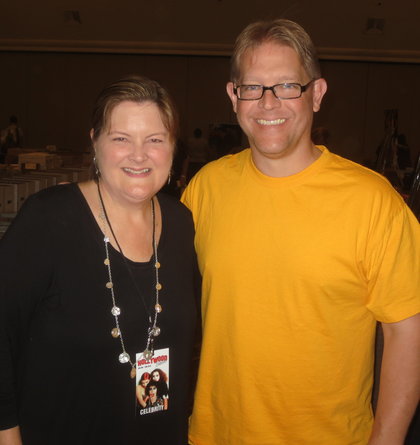 And of course, even though getting a picture with her was my main goal, she was smart enough to bring photos from Bob, so I snapped one up along with the photo op for $40 even though it was a bit pricey.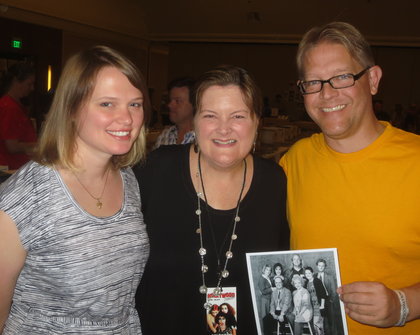 It was a nice encounter and we did a second photo with Carolyn as well. Any Bob Newhart co-star is a friend of mine.
Celebrities from the Summer 2016 Hollywood Show will continue…